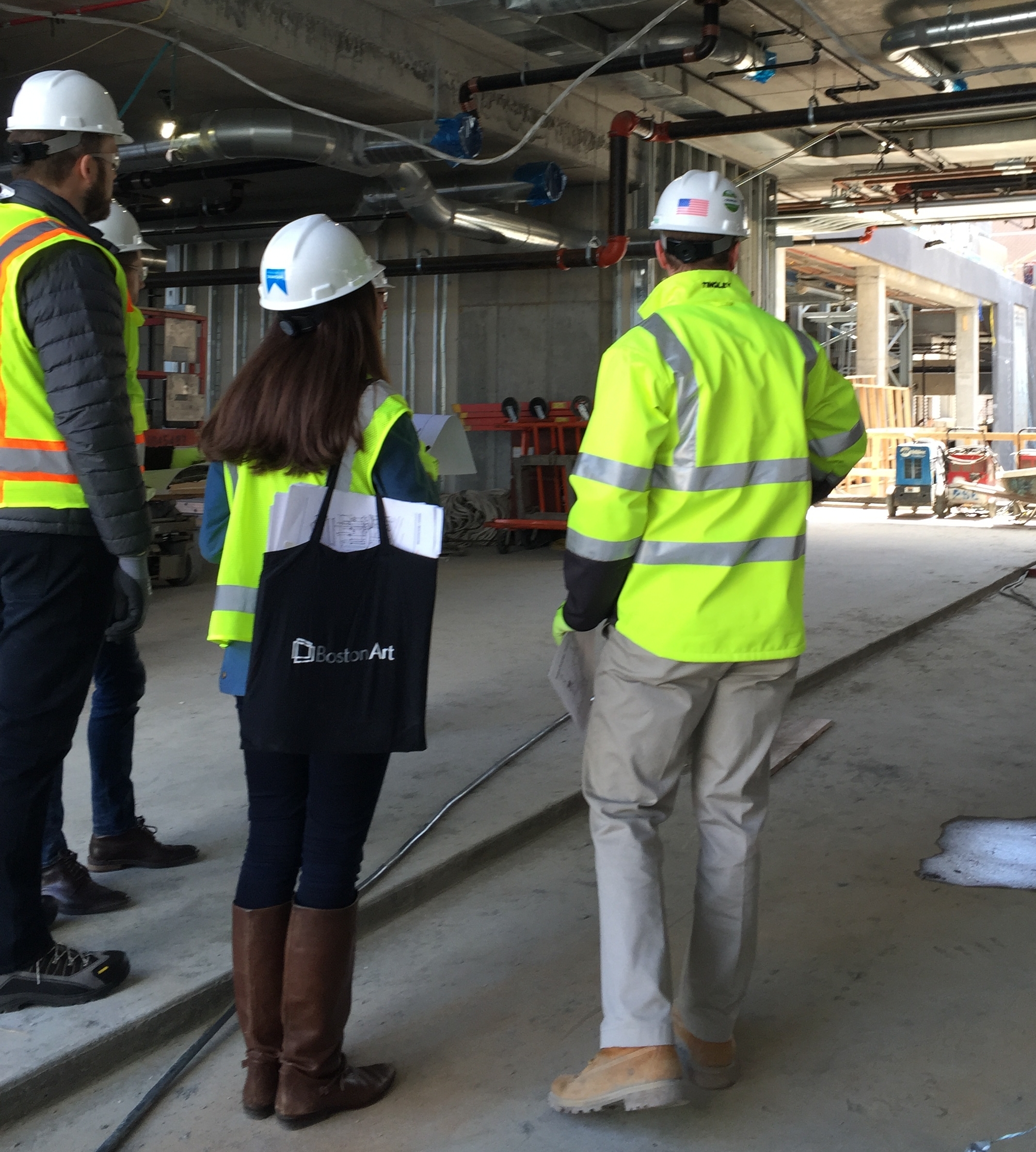 Getting to know you is the first step
to providing you with artwork you'll love to share with your employees, guests, or clients. We understand that art can help you reach your business goals. We begin with a site visit that allows us to quickly gain a comprehensive understanding of your space, needs, and budget. The connection we build with you during this initial consultation provides valuable insight into the style of the artwork that will best fulfill your mission.

Our client service teams are set up to fully project manage each stage of the art selection process to the final installation. We can help set up meetings, compile artist ratings digitally, and present artwork options with pieces brought to Boston Art by artists across the globe.
We take an innovative and collaborative approach
to the design and execution of every art program. Our consultants are experienced and knowledgeable, and able to cull an extensive array of art media to work with you on projects of any size and scope. We collaborate with architects, interior designers, art committees, and others involved with art purchases. We want to see your floor plans, mood boards, swatches, and fabric samples!

If you have an existing collection, we can catalog it, supplement it, restore it, or auction off certain pieces based on your needs.
based on information gained during the initial consultation, we develop a custom plan detailing the location, value, and type of artwork for your project—whether you need one piece or one hundred. Our keen instincts, industry relationships, and customer-focused attitude enable us to assemble a collection for any style or space. Our art programs elevate existing interior designs, meanwhile being able to stand alone and satisfy larger business goals. Once we have devised an art program proposal, we present sample pieces in your space that give you a sense of the final product, and encourage you to share your thoughts and reactions before completing the acquisition process.
client-selected artwork happens at our South Boston frame shop. Our master framers and consultants collaborate to specify custom framing treatments, from specialty display techniques to budget-friendly solutions for high volume projects, that protect the value and maximize the impact of your investment.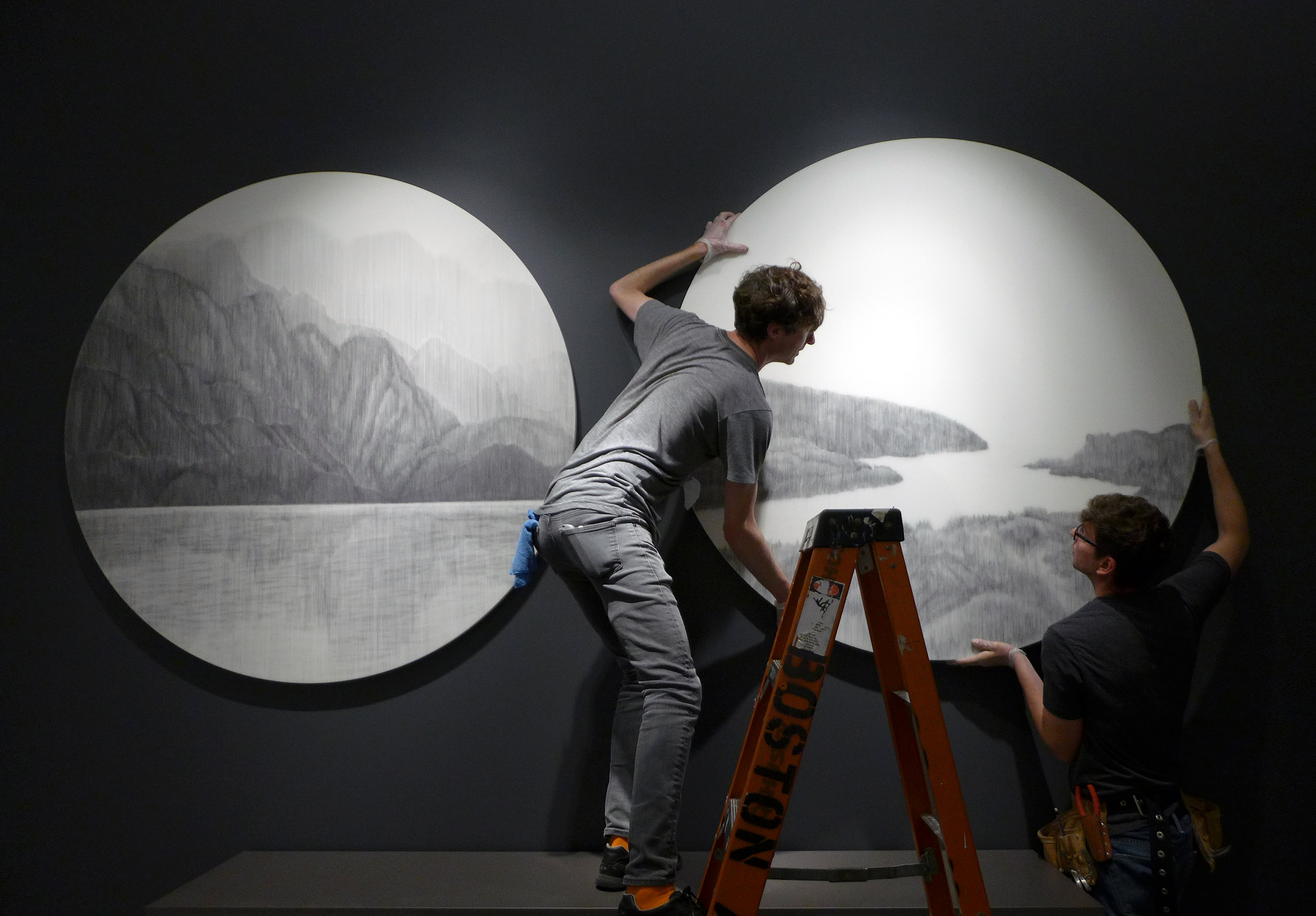 Our installation specialists
are equipped with years of experience in both installation design and execution. Anything is possible with our ability to install complex, irregular, and high-volume installations. Our two trusty company vans will safely transport your artwork to its location from our gallery or frame shop. If you are not local, we can coordinate the crating, shipping, and installation of your art pieces. Whether you are hanging a print or a masterwork, we have the knowledge, materials, and insurance to carefully handle your new acquisitions or existing collections.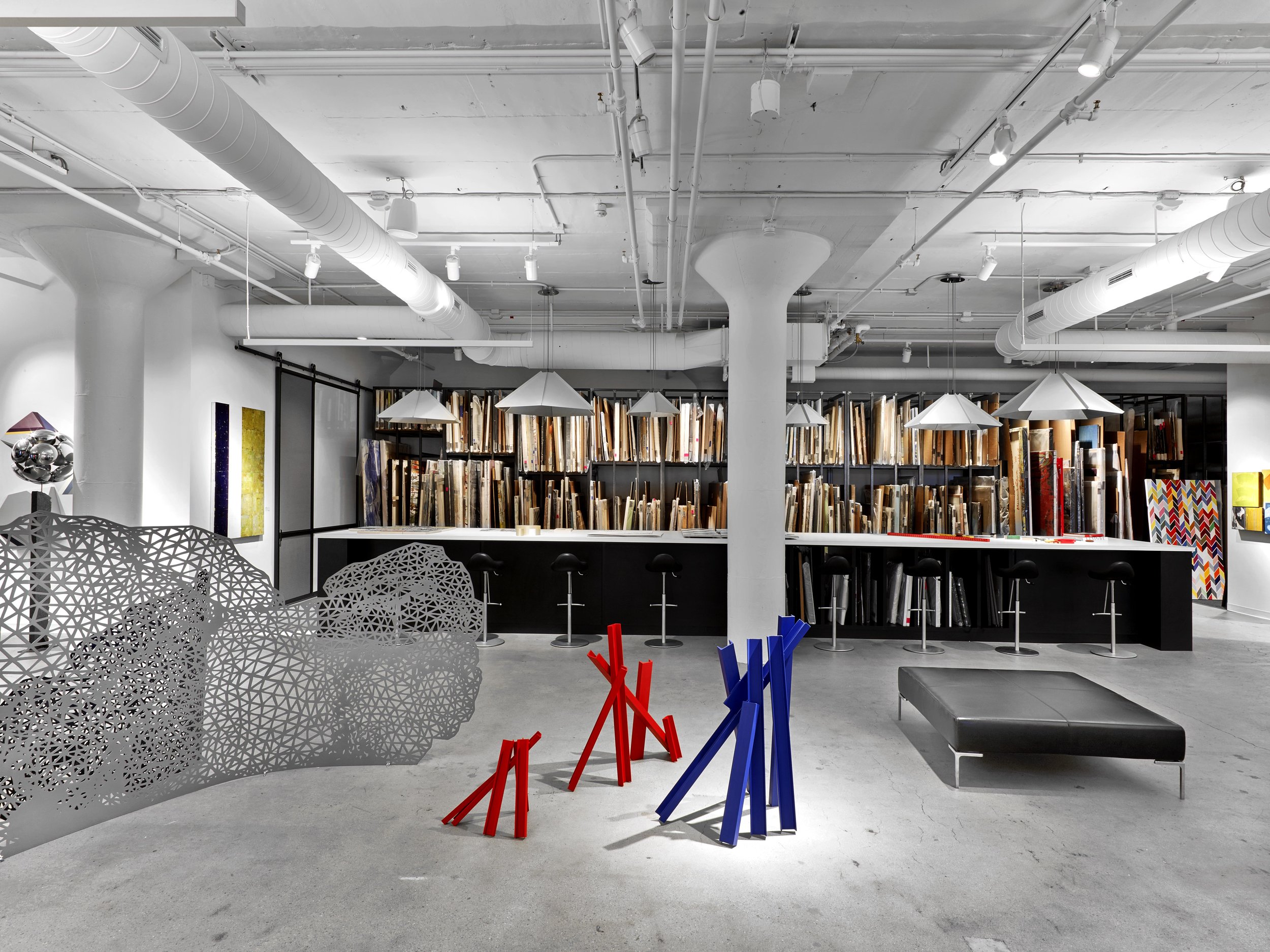 Our award-winning workspace
houses works in a wide variety of styles and media from a vast and growing network of artists and art resources. From evocative seascapes and black and white photography to colorful abstract paintings and bold graphic posters, if we can't find the perfect pieces for your collection within our extensive inventory, we can commission original works specifically for your space. Our consultants and gallery personnel annually attend Art Basel Miami, and visit other national art fairs and artist studios across the country to source new and exciting artwork.